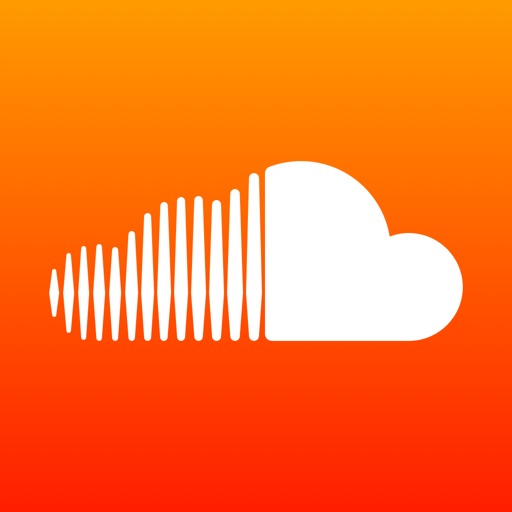 Supported Devices:
iPad2Wifi | iPad23G | iPhone4S | iPadThirdGen | iPadThirdGen4G | iPhone5 | iPodTouchFifthGen | iPadFourthGen | iPadFourthGen4G | iPadMini | iPadMini4G | iPhone5c | iPhone5s | iPhone6 | iPhone6Plus | iPodTouchSixthGen |
Release Date:
2009-11-03T18:42:46Z
Release Notes :
If SoundCloud or any of your other iOS apps crash at launch, Apple suggests restarting your phone or upgrading to iOS 9.3.2 *** Performance improvements and bug fixes.
Description :
Millions of people use SoundCloud to listen to music and audio for free. Wherever you are, whatever you're doing. The SoundCloud app lets you hear more. More hip hop. More rock. More electronic. More classical. More house, jazz, audiobooks, sports… KEY FEATURES SoundCloud lets you: - Discover new and trending music you won't find anywhere else - Listen to your favorite tracks and artists from a variety of genres, countries, and artists - Connect with friends and your favorite artists to hear what they share - Personalize your listening experience by liking favorite tracks to listen later - Create playlists for parties, workouts, on the way to work, or whatever mood you're in - Play, pause and skip tracks from lock screen - Sign in or register with Facebook, Google+, or your email Upgrade to SoundCloud Go, and in addition to the SoundCloud you enjoy for Free, you'll get to: - Play all tracks Access a newly expanded catalog of everything from Grammy-winners to garage bands - Listen offline Listen to your favorite tracks anytime, anywhere, with or without a signal - Go ad-free Listen without any ad interruptions GET STARTED From major artists to upstart indies to your friend's bedroom recordings, listen to your favorite music and discover new audio that you can't find anywhere else. Need some help getting started? Use Search to find your favorite tracks and artists. Tap the heart to "like" a track – this will put it in your Collection and make it easy to listen again later. You can create your own playlists. Looking for a more relaxing listening and discovery experience? As you listen, you can easily start a Station from any track to discover similar music. You can also take all your favorites offline when you sign up for SoundCloud Go. Listen on the train, at the gym, anywhere you go, whether you have a signal or not. Find out more on http://help.soundcloud.com/customer/portal/topics/110297-mobile-apps/articles PRAISE FOR SOUNDCLOUD "Once you find an artist you like on SoundCloud, you can then see which songs that artist likes and get lost in a rabbit hole of music awesomeness. This kind of musical serendipity is very specific to SoundCloud because of the platform's unique content." - TechCrunch, Alex Mozaed "SoundCloud is a great place for finding new music from emerging artists." - The Next Web, Owen Williams COMMUNITY Like what you hear? Let us know, and share your discoveries with the world. SoundCloud Blog: http://blog.soundcloud.com Facebook: http://www.facebook.com/soundcloud Twitter: https://www.twitter.com/soundcloud Tumblr: http://soundcloud.tumblr.com Instagram: http://instagram.com/soundcloud G+: https://plus.google.com/+SoundCloud PROBLEMS? FEEDBACK? The more you tell us, the better SoundCloud gets. http://help.soundcloud.com/ https://twitter.com/SCsupport PERMISSIONS Your privacy is really important to us. We only ask for the permissions we need for the app to be at its best. If you have any more questions get in touch with us - see the help section. This app is available in English, French, Spanish & Brazilian Portuguese.