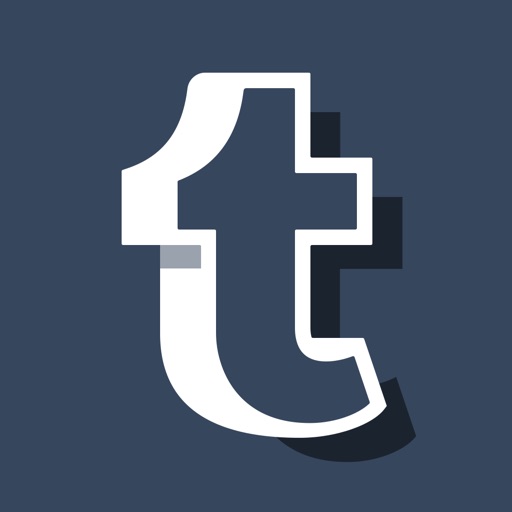 Supported Devices:
iPad2Wifi | iPad23G | iPhone4S | iPadThirdGen | iPadThirdGen4G | iPhone5 | iPodTouchFifthGen | iPadFourthGen | iPadFourthGen4G | iPadMini | iPadMini4G | iPhone5c | iPhone5s | iPhone6 | iPhone6Plus | iPodTouchSixthGen |
Release Date:
2009-02-25T04:36:53Z
Release Notes :
Attn: You Re: Tumblr update Please find enclosed: BUG FIXES Effectively immediately, communication between bugs and other non-bug features is strictly prohibited without the appropriate paperwork. Your cooperation is appreciated. EOM **If Tumblr or any of your apps aren"t opening: It"s most likely because of a bug in older versions of iOS. But there"s a fix: Upgrade to the newest version (9.3.2) and the problem seems to disappear. If, for some reason, you can"t upgrade, Apple suggests restarting your phone—which worked for us. <3 Tumblr**
Description :
Discover and create the stuff you love. If you love stuff, stop reading this, get the app, and just start having fun. You'll probably never be bored again. - Whatever you're into, people are making and sharing stuff about it on their Tumblrs. - They're posting photos, GIFs, text, videos, audio, anything. Passion takes many forms on Tumblr. - Follow artists, musicians, comedians, designers, thinkers, scientists, publications, architects, firemen—you know, interesting people. All the interesting people are here. - Plenty of ways to find the good stuff. Search for it, or just check out what"s popular/interesting/weird/wonderful. - You get your own Tumblr, too, obviously. Post whatever you want, or reblog other people's stuff. Add commentary if you like. Make it your own. Other people will do the same to your posts. That's how you meet people here. - You can also just send private messages to the people you follow, if that's more your thing. Tumblr is yours. Be how you wanna be. - Make your Tumblr look however you want. Custom header images, fonts, colors, all that. Use an animated GIF for you header image if you want. We can't stop you. Tumblr is yours. Welcome to Tumblr.